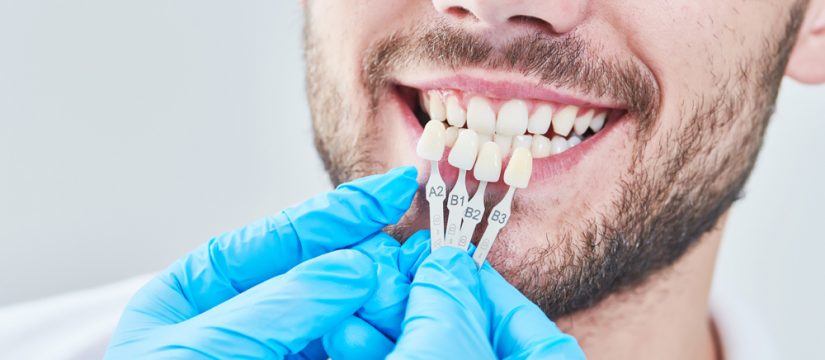 Porcelain veneers can revitalize your smile, very quickly. If your teeth are chipped or stained, include an unsightly gap, or have been ground down, and you are ready for a change, you should consider a Smile Makeover. Soon, you can look years younger with beautiful, custom porcelain veneers from Champsaur Dental Clinic.
What are Dental Veneers?
Veneers are thin, custom-made shells of tooth-coloured porcelain designed to cover the front surface of your teeth. They significantly improve the appearance of your smile and protect your teeth from damage. Porcelain veneers are a permanent solution for cosmetic dental issues.
Champsaur Dental Clinic like Panama porcelain veneer specialist has been using porcelain veneers to transform the smiles of patients rapidly and expertly to boost their self-confidence and their success.
If you aren't happy with your smile, Champsaur Dental Clinic can transform it for you – painlessly and quickly. Instead of spending months or years in braces can transform your smile with natural porcelain veneers in just a few days.
Who are Candidates for Dental Veneers?
If you're unhappy with the state of your smile, veneers may be an option for you. Veneers can correct problems such as:
Discolored or yellowing teeth – especially those that are unresponsive to traditional whitening methods
Broken or chipped teeth
Gapped teeth
Minor misalignments
Irregularly shaped
Too short, pointed, or long
When you consult with our Panama porcelain veneer specialist at Champsaur Dental Clinic about the possibility of acquiring veneers, we will examine your current oral health and the condition of your teeth.
Our dentists will design a look that's functional and natural, while vastly improving your smile.
What is the process like when my veneers are applied?
To apply veneers, your dentist files off a small layer of your existing enamel. That makes space for the thin layer of porcelain that makes up the veneer and ensures optimal tooth function.
The customized veneer is bonded to your teeth using a light-sensitive resin. A specialized curing light helps it harden, and then your new smile is ready to go.
How are porcelain dental veneers applied?
You will typically need two appointments for your veneers to be applied. During the first appointment, one of our dentists will examine your teeth to ensure no other issues need to be corrected before your veneers are applied. They will thoroughly clean your teeth and remove a minute layer of tooth enamel to make room for your veneer.
We will take a mould of your teeth, which is used by his dental lab to manufacture your custom veneer. You'll be fitted with a temporary veneer while your permanent veneer is made. At your second appointment, we will attach the permanent veneer to your smile, check your bite, and buff the veneer until it shines like a natural tooth.
Do you think that dental veneers might be right for you, but you're just not sure?
As Panama porcelain veneer specialist Champsaur Dental Clinic believes that an educated patient is a happy patient. We are very happy to explain dental veneers to you thoroughly and help you to understand exactly what it is that you can and should expect from your dental treatment.
If you aren't happy with your smile, porcelain veneers may be the treatment for you. Contact us today to schedule a consultation to learn more about this total smile makeover.