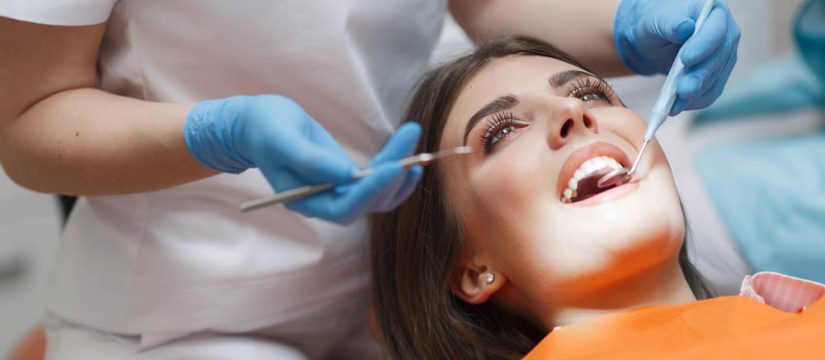 When you are a new patient at Clínica Dental Champsaur, the first step is to schedule an initial consultation. A consultation will evaluate of the condition of your teeth. If you have not seen a dentist in a while, you may be worried or embarrassed about the current state of your teeth.

We at Clínica Dental Champsaur will not be judgmental or make you feel bad about your current dental health. We just want to help restore your teeth to the best possible condition, improving your health and well-being.

We have a clear process in place for any new patients who may be looking to be treated to gain an accurate picture of the status of any potential patients, explain the issues and then create a treatment plan around what the patient wants and may need.

In this article, we will tell you what to expect in your new patient dental consultation in Panama.

How is a new consultation different to a routine examination?

If you are visiting Clínica Dental Champsaur for the first time, your initial consultation will be a little longer than a routine examination, as your dentist will need to fully discuss with you the full range of your health and oral health matters, so that we can gain a complete picture of your dental needs.

Sometimes there will be areas that don't need much or any attention and others which need quite a concentration of action and advice from the dentist. We'll always fully discuss with you which areas we feel need to be addressed and of course will always talk you through the reasons behind all the decisions we make and conclusions we reach.
Dental consultation in Panama
Dental Paperwork Requirements in Panama
When you arrive at our dental practice in Panama, we will ask for your name and address, as well as your health and dental history.

If you are transferring from a previous dentist's practice, call and request that your records be sent to Clínica Dental Champsaur.

Your dentist will want to know what you hope to gain through dental treatment such as:
• Are you looking for better oral health?
• Do you hope to improve your appearance through teeth straightening, whitening, or other cosmetic dentistry?

Dental Examination in Panama
Your teeth, gums, mouth, and jawbone will be evaluated, looking for things like cavities, enamel erosion, and receding gums to establish a baseline of your current dental health to make decisions about further treatment. You may be in urgent need of fillings, crowns, implants, or other dental procedures which will be organised immediately.

X-Rays
X-Rays are taken to check for decay, assess bone and assess the health of your teeth and the surrounding gum and bone, which supports your teeth and ultimately keeps them in your mouth!

Oral Cancer Screening
A check for signs of potential Oral Cancer

Gum Health Check
Gum disease is something that primarily takes two forms – Gingivitis (inflammation of your gums) and Periodontal Disease (disease affecting the supporting tissues of the teeth). If left untreated, this can potentially lead to bleeding, pain and tooth loss.

Teeth Health Check
This is to check for tooth decay, wear and damage to fillings, teeth and other restorations. Decay is the primary reason for treatments such as fillings or even tooth extractions.

Lifestyle Check
Helping educate our patients around the dangers of excessive sugar intake, smoking and excessive alcohol consumption are crucial here too.

Planning for Further Treatment
Taking into consideration the results of your examination and x-rays, as well as your dental goals, your dentist will formulate a treatment plan. This is an outline of the best course of action and the necessary steps to get the desired results. In some cases, the next steps may just be regular exams and cleanings. If you need more in-depth dental procedures, you may be scheduled for additional appointments.

We will assess your need for restoration or tooth replacement, such as direct restorations (fillings, root canal) or indirect restorations (crowns, veneers, inlays) and solutions for missing teeth (dentures, bridges or implants)
Book now your Dental consultation in Panama