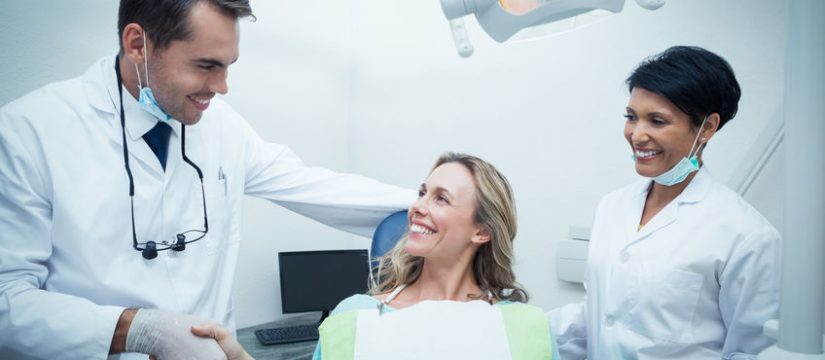 WE HELP YOU TO SMILE WITH CONFIDENCE
Clínica Dental Champsaur most focused in helping you discover your most beautiful smile as quickly as possible. Get your best looking smile now!
About Clínica Dental Champsaur
Clínica Dental Champsaur offers quality dental care for the whole family. With a convenient location in Panama the team specializes in offering quality, efficient dental care for children and adults.
The dental professionals in the clinic are committed to helping each member of the family have the best dental experience possible. They understand that going to the dentist can be stressful and cause a lot of anxiety. They strive to make their patient's experience as comfortable and positive as possible.
Clínica Dental Champsaur takes pride in their highly trained team of dentists, hygienists, and office staff. Every member is passionate about providing excellent, quality care to every patient who enters their office.
Clínica Dental Champsaur offers high-tech equipment, up-to-date techniques, efficient methods, and extensive working knowledge of dental products and procedures that work best for every age and dental problem. They strive to offer simple, straightforward, and effective ways to provide a lifetime of quality dental care.
Clínica Dental Champsaur wants to be the dental team of choice for every member of the family, providing preventive, restorative, and cosmetic dental care throughout their lifetime.
Why trust us for Dental care in Panama City?
Best Dental Surgeons
Our dentists can heal an infected tooth when we perform root canal therapy. Our doctors and team will remove the nerves, blood vessels, and connective tissues from inside of your teeth and fill their place with medicated materials so your mouth can heal
Quick Examination
Our team offers the routine care your teeth need to stay healthy when we perform dental exams and cleanings. Our dentists will scan your mouth, scale your teeth, and then polish their surface in order to ensure that everything stays healthy. Please call Clínica Dental Champsaur today if you want to schedule your next dental exam and teeth cleaning in Panama.
Dental cleanings and exams are two of the most basic yet important preventive treatments we provide at our office. Each time you visit our dental practice for a checkup, we will provide a professional teeth cleaning and dental exam to help your smile stay healthy. During your teeth cleaning and exam, our dental team will:
Clean your teeth by removing any plaque or tartar (also called dental calculus), which can lead to tooth decay and periodontal disease
Floss and polish your teeth for a healthy, bright smile
Examine your smile for signs of any damaging dental conditions or diseases
We utilize dental X-rays to further evaluate your smile and make certain that you receive the dental care you need. Regular dental cleanings and exams are essential in maintaining good oral health, preventing cavities and gum disease, and making sure that any damaging conditions are treated as early as possible.
Our dentist recommends that you visit us every six months for a routine dental cleaning and exam. We may suggest more frequent visits if needed, and we also encourage you to contact us if you suffer from a dental emergency, pain, or injury. To schedule your next appointment, we invite you to contact us today. We look forward to caring for your smile!
Painless Procedures
Our dentists try our best to please all of our patients, which is why we provide one-stop-shop dental care in Panama
Our doctors want our patients to leave our offices smiling confidently, and we help to accomplish this goal by providing several different dental procedures. Contact our team at if you would like to schedule an appointment or have more information about Dental care in Panama City?